Introduction
As the name implies, Analytics is the place where you can analyze your Site's data – as far as we have the data for it, anyway. We use the Podcatchers' log files to calculate a number of things.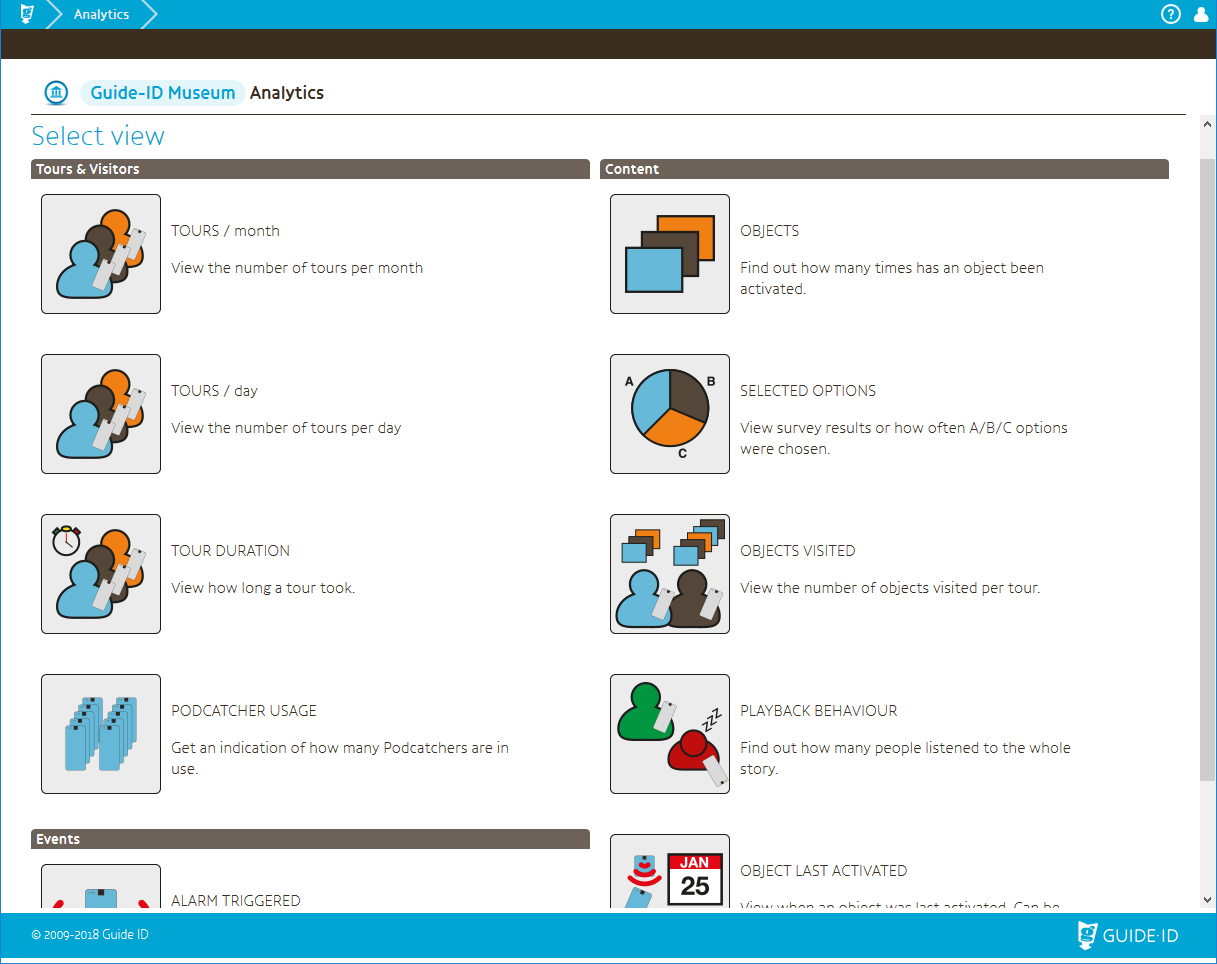 Tours & Visitors;  Here you'll find the pages for viewing how many Tours were done in your Site, how long visitors took to do the Tour, and how many Podcatchers were in use over time.
Events & System; This category is for general events and the system hardware. It contains the graph for how many times the alarm was triggered on Podcatchers (read more on how to set this up if you haven't already, here) and a IDentifier battery status sheet.
Content; This category contains statistics on your content, like how many times a Stop was triggered, which options were chosen in choice Clip flows, and so on.
Map My Visit; If you have a Map My Visit console, you can find usage data of the service here.
App tours; If you're using the Podcatcher App, here you'll find which tours are being used on it (and in which language).